Jack Benton - Dietitian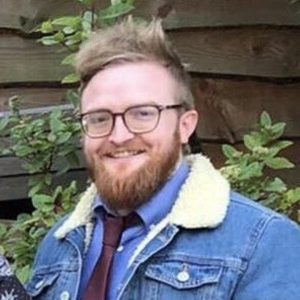 Jack is a Registered Dietitian and is a member of the Health and Care Professional Council.
Dietitians are the only qualified and regulated health professionals that assess, diagnose and treat diet and nutritional problems. He completed his studies in dietetics at the University of Plymouth and undertook 1000 hours of clinical placement in a variety of settings. This led to the award of his bachelor's degree (BSc) in Dietetics.
Jack could help you if:
You suffer with digestive problems You have been diagnosed with a medical condition, such as diabetes, high blood pressure,
cardiovascular disease or coeliac disease
You are wanting or needing to lose weight in a safe and sensible way
You need to put weight on following a spell of ill-health or as the result of a medical condition
You think you have an allergy or intolerance to a certain food You are a carer and want credible and practical advice to ensure the person you are caring for is getting the appropriate nutrition
You would like to check your diet is providing your body with everything it needs
Jack runs a clinic at Marlborough House on Fridays between 8:30am and 4:30pm. Appointments can be made via the phone or through our website.
You will receive on going after care via email or WhatsApp messaging for 12 weeks after your appointment. In person follow up appointments can also be made should you feel this would be helpful.
To discuss how Jack could help you or for further information, please email for free on: jack@mhdietitian.com