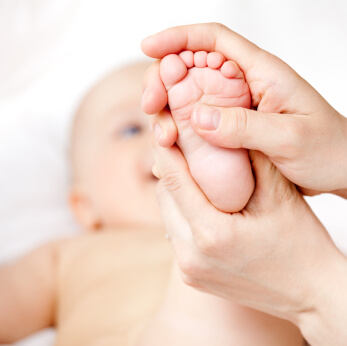 CRANIAL OSTEOPATHY
What is Cranial Osteopathy?
Cranial osteopathy is a particularly gentle therapy. It can be helpful for people of any age, but especially useful for babies and children and the many ailments that trouble them.
Cranial Osteopathy is designed to work with the innate rhythm of your body to restore your body's systems to their optimum.
To learn more about our Osteopaths and Cranial Osteopaths, click on the following therapists:
Please note: we highly recommend that babies' and children's ailments are reported and discussed with your GP to ensure your children have the very best possible care.
Contact us
Please call the clinic on 01823 272227 or click here to Contact Us
We offer a FREE 20 minute back check, call now to arrange your appointment.Remember – you can talk to us about your problems completely free and without obligation. Please call 01823 272227 or Contact Us
Research