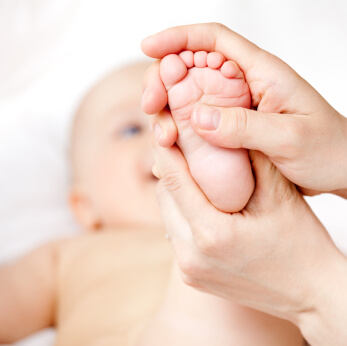 Osteopathy/Cranial Osteopathy
Free 20 Minute Back Check/Assessment
At Marlborough House our Osteopathy team offer all our clients the opportunity to come in and have a free initial back check/assessment to find out exactly how we can help with your pain or discomfort. We have both male and female practitioners should you have a preference and between our team we can offer appointments Monday – Friday. Our aim is to help you to live your life with your body working as well as possible. Call 01823 272227 or email contact@mh-tc.com to book.
What is Osteopathy/Cranial Osteopathy?
Osteopathy is a safe and natural treatment for gentle, effective recovery from injuries and strains. Osteopaths use a range of gentle and traditional techniques to realign the body. Good health is dependent upon the correct alignment of the spine, head and limbs. Osteopathy can be used to treat health problems and to enhance well-being. It is suitable for all ages.  
Cranial Osteopathy uses a highly developed sense of touch to feel subtle changes of tension and tissue quality in the living anatomy of the whole body, and to diagnose areas of strain or dysfunction. 
The osteopath is often drawn to areas in the body that have been affected by past events, such as old accidents and injuries. The body may have learned to compensate for a traumatic event or injury and the patient may be unaware that there is anything wrong, but the effects may still be present and relevant to current symptoms. Cranial osteopathy is a gentle, safe and effective approach to treatment of a wide range of problems in the whole body.
What are the Benefits of Osteopathic Treatment?
The vast majority of patients – people just like you – have enjoyed the following benefits: 
Relief from aches & pains

 

Enjoying relief from back pain

 

Improved general mobility

 
Extra flexibility

 

Improved posture

 

Improved health

 

A happier life

 

Better relationships with family & friends

 
Feel better in themselves

 

Getting back to work quicker

 

Enjoying sports and hobbies

 

No longer have to take painkillers

 

Improved sense of overall wellbeing

 
About the Treatment
Our Osteopaths will take a full history of the presenting complaint and will ask about other areas of dysfunction as well as gathering relevant medical history. The patient will then be asked to perform a range of movements so that the Osteopath can see where the restrictions are located, certain tests may be carried out (i.e. reflexes, blood pressure) in order to help them understand and assess your condition. 
They know many different treatment techniques and we will tailor make each treatment for you. These can include; soft tissue massage, joint manipulation, stretching, joint articulation, and gentle cranial manipulation. 
As treatment is hands-on they are effectively getting your body to move differently, you may experience some aches, stiffness and feeling a bit "bruised" afterwards. This is completely normal, but if you are concerned, please do not hesitate to call us so that we can reassure you. 
Advice may be given to you to support the treatment. Prevention may also be discussed relating to posture and lifestyle. 
***Please call 01823272227 or click to to call………. 
***Or email us via our contact form………… 
***(Hi Sandeep, please use open- readable format as above- up to this point 
Then apply fold button from below this point, thanks. Also please remember 
To apply breadcrumbs for easy navigation- return to top of page or return to home page.)
About the Treatment
FAQ's
How long is a lesson?
A lesson is for 60 minutes. 
How many lessons will I need?
This really does depend on the individual, the amount of effort you put into practicing at home and in everyday life. Your teacher will be able to give you an indication on the number of lessons at the beginning.
What do I wear to a lesson?
We recommend that you wear comfortable unrestrictive clothing, trousers or leggings are ideal.