Jess Gascoigne - Massage Therapist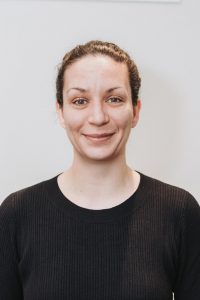 Jess will draw on relaxation, deep tissue, remedial and sports massage techniques to tailor your massage to you and your needs.
After qualifying in Swedish massage, Jess was keen to learn more about anatomy and how massage impacts the body. She went on to study a level 5 diploma in Remedial and Sports Massage at the Bristol College of Massage and Bodywork (BCMB) in Clifton. Jess is constantly amazed at how incredible the body is and believes that massage is a wonderful tool we can use to relax and promote healing.
When not massaging, Jess can usually be found up a mountain, in a lake, or somewhere cosy, eating cake.
Please click book now to see the massages available.  The appointment time is shown for all massages, this includes a little time for a consultation so a safe treatment can be performed and aftercare advice, if applicable.
Please let us know if you have any questions, we look forward to seeing you soon.
Client review:
"A massage with Jess is pure joy.  She is an extremely talented therapist with a wealth of skills and techniques at her disposal.  A 'full body massage' does not do her treatment justice, it is a complete experience which I would highly recommend."  Linda