Therapists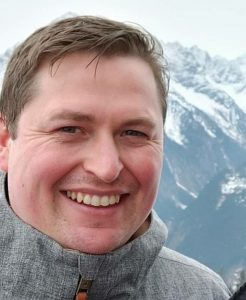 Graham Flower
Osteopathy, Sports Massage, Pregnancy Massage, Taping
Graham graduated with a Masters of Osteopathy from Oxford Brookes University in 2013, and since then has worked as an Osteopath in both the UK and New Zealand..
His treatment approach is structurally based, with soft tissue and massage techniques used alongside mobilisation and joint manipulation. He aims to work with the patient to not just help with their pain, but also help them understand their condition and empower them to take an active role in their recovery through the use of exercise rehabilitation, and strength and conditioning to aid the patient's recovery.
Graham is a keen sportsman, having played football, cricket and basketball to a high standard, and he currently continues to take part in a variety of recreational sports. He also enjoys snowboarding, having recently spent a full ski season in Vancouver, Canada.

Latest Testimonial
I have been extremely impressed with the deep massage and manipulation technique that Graham Flower uses. I have suffered from back pain for the last 20 years following a herniated disc and have been treated by physiotherapist, chiropractors, osteopaths and acupuncturists with varying levels of success. Graham's methods have given me rapid relief and his detailed follow up exercise programme has allowed me to maintain core and back strength. I would highly recommend Graham to anyone who suffers from lower back pain.
David