Therapists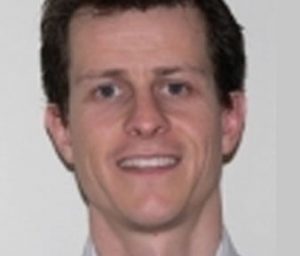 Daniel Hayward is an Osteopath and Cranial Osteopath. He is fully registered with the General Osteopathic Council, has been practicing since 1999 and has a wealth of experience in dealing with a huge variety of conditions. He is registered with AXA, Exeter Friendly, HSA, PPP and WPA.
Daniel says "I was brought up in a family of doctors and health care workers so working in this field was a natural step for me. Biology was the subject I excelled in at school and I have always had an interest in health and well-being.
Having completed a degree in Psychology at the University of Hertfordshire, I decided to change direction and train as an Osteopath. My interest in the human body and a meeting with a local Osteopath helped me to make the decision. I qualified from the British School of Osteopathy in London in 1999 and returned to my native East Anglia to gain experience. I found traditional approaches quite limiting and so I developed an interest in Cranial Osteopathy. I am especially interested in the treatment of babies and children and was impressed with how well they responded to cranial work. Some of Daniel's clients have commented:
"I came to visit Daniel with my son James after a discussion with other mums at a local children's centre and I was desperate to try anything to resolve the hours of screaming and lengthy periods of being unsettled that we were experiencing with James. James appeared to always be in pain after feeds and winding had always been a bit tiresome. James could also not turn his head to the right and always fussed at the breast when trying to feed him and therefore I had to feed him in a rugby ball position. Health professionals dismissed my concerns of his periods of crying as "colic" and that he would "grow out of it".At 12 weeks old James underwent his first treatment. Daniel worked on his liver and digestive system and he reported that the treatment was successful. That afternoon when James had his first feed post treatment he fed beautifully without any fussing and I literally picked him up from the feeding position to wind him and his wind came up with absolute ease. James no longer pulled his legs up and there was no writhing and twisting in pain. That evening we were able to settle him before his normal 9 pm to 1 am screaming episodes which had been ongoing for 11 weeks. Both my partner and I were astonished at how content and happy James had become.James had two further treatments to work on his neck and head and he now has full movement to both sides.I cannot thank Daniel enough for the work he has done with James. It has made such a difference to James' temperament and well being and has also allowed my partner and I to fully enjoy him. I wish Daniel had been recommended to me weeks before as it would have made the early days of James' life more memorable and enjoyable. All I can say to any parent is that Cranial Osteopathy is a fantastic investment into your child's future health."(Gemma – Bridgwater)
"I took my 5 week old baby boy to see Dan as he was struggling to settle to sleep (awake in excess of 14 hours a day!), when he did sleep it was always in my arms, he suffered greatly with evening colic (crying, red faced and agitated) and generally seemed uncomfortable. After our first session I noticed an immediate improvement, and following a weekly course of treatment for 4 weeks I now have a totally different little boy. He sleeps peacefully in the day, is much more settled at night and the evening colic has pretty much resolved. I wish I had used Cranial Osteopathy much sooner as it really has changed our lives, a happier baby and a much happier Mummy too! I would highly recommend Dan to any Mother struggling with there newborn, he is a Star in our eyes." (Laura – Somerset)
"I was particularly interested in the addition to Marlborough House of Daniel Hayward and reading his experience working with hip replacement surgeons at the Devon ad Exeter Hospital. I have been receiving regular treatment for the past few months and have definitely found that my former problems of sciatic related pain together with lower back and hip pain have substantially eased. I will certainly continue with regular monthly treatment."(John – Taunton)
"I came to Daniel for help in reviving my energy levels and general health. After my first treatment, my chest cleared and I felt a lot more energetic after a few days. On the second visit, I arrived with my left shoulder tight, and halfway through the session my left hand, arm and shoulder relaxed which I don't normally feel. The effect is that I can now lift my arm and shoulder and have more movement which is very good." (Female – Somerset)
"Following an accident, I experienced constant pain in my arm, elbow and shoulder. I had one session with Mr Marar and Daniel Hayward and woke up the next morning pain-free; for the first time since my fall, fifteen months previously. It seems like magic and these two can help you tap in to the magic within oneself." (Martin – Taunton)
I spent three years travelling in Australia, New Zealand and France working with some excellent Osteopaths. I learnt a tremendous amount about both the treatment of children and sports injuries whilst working with injured skiers on the slopes in France. I then returned to these shores and spent some time doing locum work in Chester and North Wales before deciding to move to the West Country.
I have developed an approach to Osteopathy which is specifically tailored to suit the individual. By using a range of techniques from direct manipulation to gently unwinding the body using cranial osteopathy, my aim is to return the client to health. I hope to do some research in the future to help the profession progress."
Daniel offers a free 20 minute chat and back check to assess your state of health, check posture and movement and discuss how he could help you…simply Contact Us
To learn more about Osteopathy, Click Here