BABY MASSAGE CLASSES
Remember – you can talk to us about your problems completely free and without obligation.
Please call 01823 272227 or contact us
What is baby massage?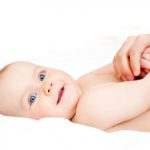 Baby or infant massage is a wonderful experience for you and your baby. It is an ancient Indian tradition brought over to the west by the founder of IAIM (International Association of Infant Massage), who saw that the positive experience of being massaged enabled babies to feel a deep sense of love and security. A training course was then devised to teach these skills to parents. Our instructor here at Marlborough House is certified in infant massage as well as a member of IAIM.
What to expect
This is a four-week course, suitable for babies from newborn to those actively crawling. The class lasts about an hour, and in each session you'll learn how to massage a different part of your baby's body. Baby massage is based on Swedish and Indian massage, yoga and reflexology, and strokes can be adapted for babies with special needs. It is also a great support to mothers with postnatal depression.
We use a doll to demonstrate the strokes. You will learn how to work with cues from your baby (such as eye contact, facial expressions and smiles) and how to tell when your baby has had enough. We'll give you constant support so that you can take these skills home with you. The handouts you'll receive throughout the course are packed with insights, including detailed information on massage strokes.
Who and what we treat
Infant massage can be beneficial in:
enhancing parent/baby communication
helping both baby and parents to relax
improving your baby's sleep
aiding your baby's digestion
helping relieve colic
strengthening your baby's immune system
developing your baby's muscle tone and co-ordination
Contact us
To contact us, please call 

 01823 272227 or click the link below.