Jess Gascoigne - Massage Therapist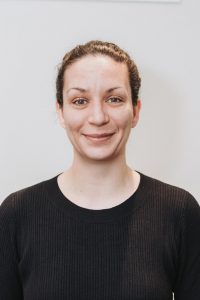 Jess will draw on relaxation, deep tissue, remedial and sports massage techniques to tailor your
massage to you and your needs.
After qualifying in Swedish massage, Jess was keen to learn more about anatomy and how massage
impacts the body. She went on to study a level 5 diploma in Remedial and Sports Massage at the
Bristol College of Massage and Bodywork (BCMB) in Clifton. Jess is constantly amazed at how
incredible the body is and believes that massage is a wonderful tool we can use to relax and
promote healing.
When not massaging, Jess can usually be found up a mountain, in a lake, or somewhere cosy, eating cake.
A full consultation is performed for all first-time treatments, so please request an additional 20 minutes when booking your first massage with Jess. There is no charge for this initial consultation time.
You can book the following treatments with Jess:
 One hour – Ideal to treat a few areas e.g. back, neck and shoulders, or legs, glutes and lower back.
 One and a half hours – Full body Generally includes back of legs, back, shoulders, neck, upper chest, arms, hands, front of legs and feet.
 Two hours – The ultimate full body Includes back of legs, glutes, back, shoulders, neck, scalp, face, upper chest, arms, hands, abdomen, front of legs and feet. We can omit any areas you don't wish to be treated, allowing additional time for the other areas.