Therapists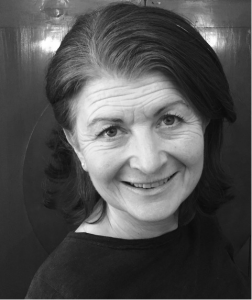 Patti O'Brien is a fully qualified acupuncturist. Following a three-and-a-half-year training, she graduated from the College of Integrated Chinese Medicine in Reading, fully accredited by the British Acupuncture Accreditation Board (BAAB). She holds a Licenciate in
Acupuncture (Lic Ac).
Patti practices integrated Five Element Acupuncture and Traditional Chinese Medicine (TCM), and has a multi-disciplinary approach to wellness that includes moxibustion (heat therapy), cupping, gua sha (epidermal stimulation) and tui na (Chinese medical massage). A full member of the British Acupuncture Council (BAcC), she is governed by their strict Code of Ethics and Code of Professional Conduct and Safe Practice.
Patti treats everything from menopause to migraines, arthritic pain to anxiety and has undergone post-graduate training in fertilitytreatment for both men and women. She is also trained in cosmetic acupuncture with Facial Enhance Acupuncture and offers
cosmetic acupuncture treatments.
Originally steeped in natural science, she brought two children up on a smallholding in mid-Devon, whilst working as a horticulturist, designing gardens and writing about organic growing. Once trained in acupuncture, she founded a clinic, Exeter Quayside Acupuncture where she works three days a week, and she treats here in Taunton every Tuesday. Patti would be more than happy to hear from you and offers a free 20 minute chat to talk about your particular condition and if acupuncture could help.