Therapists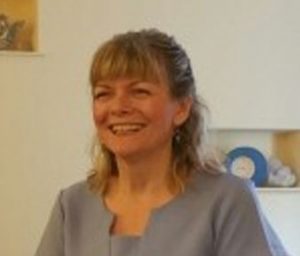 HONOR BALLANTYNE
Honor Ballantyne joined Marlborough House in May 2015 and has been busy relaxing us all since!Honor Ballantyne (Close)Honor is a calming presence which simply adds to her talent as a masseuse, reiki master and trainer and reflexologist amongst her other traits.
Honor is an experienced, complementary therapist practicing Reflexology, Reiki, Thai Foot Massage, Healing Therapeutic Massage and Hopi Ear Candling.
She has long been interested in complementary therapies, and after a major life change at 40 – which included a career change – Honor decided to change what had just been an interest into a career, and has never looked back since!Honor trained initially in Swedish massage and then progressed to Reflexology and Reiki, she is constantly training and carrying out self-development and expanding her knowledge base for the benefit of her clients.
Honor is a member of the FHT (Federation of Holistic Therapists), CNHC ( Complementary and Natural Healthcare Council) and Reiki Federation.Honor recently completed an ART ( Advance Reflexology Technique) course and an advanced course for fertility and pregnancy. These technique enhance reflexology treatments, helping to increase their efficacy. During the past four years Honor has been a volunteer at St. Margaret's Hospice, Taunton and reflexologist at the Beacon Centre, Musgrove Park Hospital, Taunton.Honor believes in treating the person as a whole; working to find a balance of mind, body and spirit to bring a feeling of well-being and contentment to her clients.