Therapists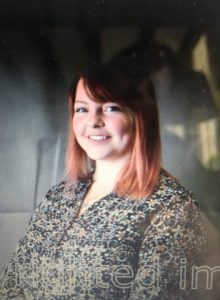 BIOGRAPHY
Aoife is local to Taunton and was educated at Heathfield community school and Richard Huish College before heading off to McTimoney College of Chiropractic to gain her Masters degree in Chiropractic.
During her schooling and adult years Aoife has a passion for amateur dramatics, singing; gaining a Distinction in Grade 8 and diploma and working in the West End. Aoife is also a keen equestrian, and has ridden since she was 3 years old, other than general horsemanship Aoife has evented up to novice level and is now enjoying re-training her racehorse Cody.
Throughout her Chiropractic training Aoife has maintained a keen interest in symmetry and balance in horse riders and how chiropractic can help maintain this, she dedicated her dissertation to finding out the prevalence of lower back pain and what type of manual therapy helps relieve pain.
Away from Chiropractic Aoife enjoys walking her Springer Spaniel Dora across the Somerset countryside, also starting to train her in agility and gun dog trials. She also enjoys training her horse. Aoife also enjoys singing at local venues with her guitar and travelling.
Training at McTimoney College of Chiropractic was a fantastic venture, and during her 5 years Aoife also was a student representative for her year group, and was part of an interviewed panel for the European Council on Chiropractic Education representing McTimoney College of Chiropractic.
As well as Chiropractic, Aoife is also recently qualified in diagnosis and treatment of BPPV.